Author, Pilot, Historian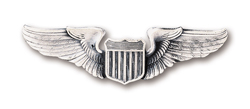 Kent McInnis is a former Air Force instructor pilot from the Vietnam War. Born and raised in Oklahoma City, his childhood was a magical odyssey of childhood adventures and make believe. His writing career began in grade school when he wrote the screenplay, directed, and starred in a school play of Tom Sawyer's whitewashing the fence. In high school he authored several short stories, often getting in trouble with English teachers for thinking outside the box. He graduated from Oklahoma State University in 1969 at the height of the Vietnam War. After Captain McInnis ended his time of service as a pilot and as an acting commander of a combat logistics support squadron, he began a 33-year career selling pharmaceuticals. He earned a master's degree in History in 1980, which led to his retirement job, serving nine years as chairman of Westerners International, an international Western history foundation. During all of those years, Kent was writing in his spare time.
His favorite themes to read and write include military aviation, historical fiction, non-fiction, social commentary on the Vietnam Era, and stories of average people in unusual situations. Kent exacts revenge on the bad people of the world by writing them into his novels and "literally" beating the tar out of them. "It's fun and they never know what hits them."
All of Kent's books in print are available in hardcover, paperback, and eBook. With experience as an Air Force jet instructor pilot, he spins a tale of adventure, humor, love, and loss in each of his works of fiction.
With three grown children happily living out their own life stories, Kent McInnis lives and writes with his wife Cheryl in Oklahoma City.